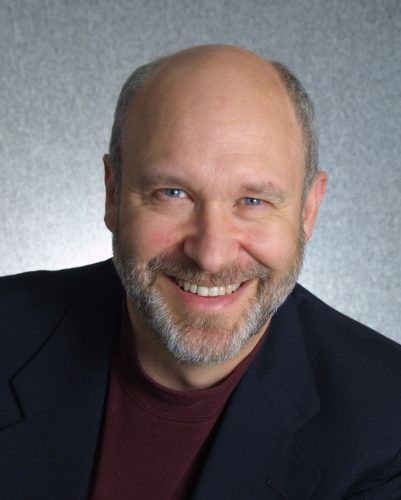 ABOUT US
Dr. James Myers, D.C., is an expert in chiropractic medicine and chronic pain treatment. For over 21 years he has helped patients who are dealing with back and neck pain, sports injuries, and more get effective, long-term relief. His top priority is to help his patients heal as quickly as possible using holistic treatment methods that will allow them to do what they love most and enjoy life in good health.
Dr. Myers believes in providing care that includes safe and effective structural adjustments paired with the right exercise(s). Dr. Myers operates his thriving practice with the philosophy that the right solution doesn't have to be complicated or difficult — it can be accomplished by simply asking the right questions and utilizing a method that's been proven to provide results. He approaches each client holistically to help manage pain naturally, with the goal of avoiding medication or surgery. For most patients, relief comes quickly, and with structured care, results can be long-term. If a patient requires other services, Dr. Myers has put together a network of trusted specialists that can assist in their wellbeing.
When younger, Dr. Myers suffered from severe chronic headaches. In looking for a solution, he tried chiropractic care — and after a couple of treatments, his headaches completely stopped. This was enlightening, and he knew just how rewarding it would be to go into chiropractic medicine to help others find relief for their headache pain as he did. So, began his vocation into Chiropractic care.
Dr. Myers graduated from the National University of Health Sciences in Lombard, IL with a Doctor of Chiropractic Degree and a BA in Secondary Science Education from the University of Montana. Through continued education, Dr. Myers specializes in prenatal, pediatric, and rehabilitation care along with corrective exercises and proper care of work and auto-related injuries.
Dr. Myers continues his education through his memberships with the following professional organizations:
American Chiropractic Association
Washington State Chiropractic Association
Washington Association of Independent Medical Examiners
International Association of Independent Medical Examiners
American Association of Orthopedic Surgeons
SEAK – Chiropractic Medical Expert Witness Training
When not in the office, consulting or continuing his studies, Dr. Myers can be found spending time with his wife and family, reading, woodworking, and fly fishing.
For prospective patients, Dr. Myers offers a complimentary 15-20 minute initial consultation. Your time with Dr. Myers will result in the right decision for your care through a thorough and thoughtful discussion. Fill out our contact form or call our office to arrange a time that works best for you.
SCHEDULE A COMPLIMENTARY CONSULTATION
Vist Our Offices
Address:
8088 160th Ave NE

Redmond, WA 98052
Phone: 425-883-2245


Office Hours:

Monday-Friday, 8am – 6 pm • Saturday by appointment only